Hey readers!
I totally forgot to do an August wrap up but I'm back with a vengeance (and mildly on time) for September!
This month I read 4.5 books, a few of which were YA (a.k.a. the only reason I can average a book a week because they're generally quick reads).
Read on to find out what they were.
Impostors – Scott Westerfeld
I had been super excited for this release since I first heard it was coming out a few months ago. I adored the Uglies series by Westerfeld when I was in high school and though Impostors isn't part of the same series, it is set in the same world so I had a feeling it'd be a great read (even if I had to channel by 14-year-old self).
You can read my full review here.
Verdict: If you read and enjoyed Uglies, or just generally like Urban Sci-Fi young adult, pick this one up!
The Idiot – Elif Batuman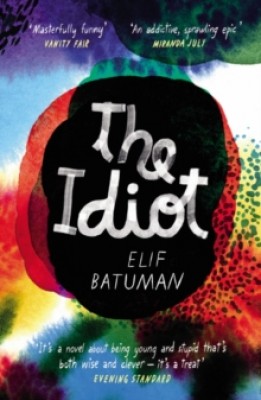 This was our book club read of the 'month' (6 weeks, let's be real). I honestly still don't know how I feel about this book, and I missed book club on Saturday so I'm keen to catch up with them and hear some thoughts on the book.
Essentially, I simultaneously felt like I was bored and the whole thing was pointless, but also that I really wanted to know what the hell happened and why Salim kept hanging on to this Ivan guy.
I'll hopefully get a review up for this in the next week or two. I can't promise it will be anything more than a paragraph of question marks.
Verdict: ??? Send help! According to the Goodreads reviews I've seen this seems to be a book you either love or hate. I just can't decide how I feel about it. If you're in to non-standard prose and reading in circles, and characters who will remind you of your ridiculous angsty late-teenage self – pick it up. (I reserve the right to change my mind by the time my real review is posted…haha)
What If It's Us? – Becky Albertalli and Adam Silvera
I. LOVED. THIS. BOOK.
I was lucky enough to have an ARC sent to me by the lovely Publicity Team at Simon and Schuster, and my goodness. What a gorgeous, heartwarming YA tale of young love (and idiocy).
My full review for this one can be read here.
Verdict: Gorgeous characters that aren't your average YA personalities. I adored this book and wouldn't hesitate to recommend it to contemporary YA readers.
A Thousand Perfect Notes – CG Drews
Well, how I feel about this one is fresh in the brain since my review of it posted yesterday! (You can read it here)
This book probably needs a family abuse/emotional abuse trigger warning, but it is really well written and the characters are compelling. It definitely wasn't what I was expecting after seeing it so much on Bookstagram, but I'm really glad I picked it up.
Verdict: An interesting read and while I don't know if it will be a book for everyone, I definitely think it's worth trying if you like contemporary Young Adult fiction with a bit of bite.
Also thanks to my booksta-buddy Samala for sending me this copy!
***
And that's a wrap! I honestly don't know how many books I've had arrive at work in packages from publishers – I feel ridiculously lucky and excited every time one does, but it also means my book collection is growing way faster than I can keep up! Let's just say I'm already keen for the Christmas Break so I can knock a few more over!
I haven't listened to another audio book since Wild in July, but I'm keen to try some more (if my library has them!). Any audio book recommendations?
What did you guys read this month?
M xx
***
Click the cover images above to buy the books from Book Depository. Or click the links below to buy through Booktopia (AU/NZ only):
Impostors – Scott Westerfeld
The Idiot – Elif Batuman
What If It's Us? – Becky Albertalli and Adam Silvera
A Thousand Perfect Notes – CG Drews