It's no surprise with my current reading mood that when Penguin asked me to join the blog tour for Paige Toon's new contemporary romance, I jumped on that bandwagon SO FAST.
---
WHAT'S IT ABOUT?
When Hannah meets Sonny, she's irresistibly drawn to him: he's sexy and confident, but only in town on holiday. That's fine with Hannah – she doesn't do long-term relationships. And luckily for her, neither does Sonny.
But as summer hots up and their chemistry shows no signs of cooling, they start to question their reasons for shutting each other out.
Are they both too broken to find love? And if they tear down the walls between them, will they still like what's on the other side?
Blurb from Penguin Books.
---
MY THOUGHTS
I'll admit that I had never read a Paige Toon novel before this one. Despite my recent 'affair' with them, contemporary romance hasn't always been my go-to genre – but I am finding such comfort in these reads lately and this one was just as much of a warm hug as any!
First of all, I adored the characters. I loved that they were pretty much straight up with each other, and where some romances can irk me for wild miscommunication or hiding things that are ridiculous, the 'secrets' these two keep from each other are entirely understandable. Plus, they added a fun element of mystery in the story which you slowly unravel as you read – and this part of the story was one I was pleasantly surprised by the twists in (because let's face it, you generally know where a romance book is gunna end up, right?).
That's what friends are for, helping to carry the load.
For me, The Minute I Saw You stands out for it's exploration on the power of friendship & vulnerability. Everyone deserves friendships like the ones Hannah finds now she's returned to Cambridge. Though it should be mentioned that along with this exploration, there come some content warnings (see the next section but skip in case of spoilers if you aren't sensitive to anything specific!). I also loved that therapy was so normalised in this novel, too! No-one who went seemed ashamed of it, nor tried to hide it really, and in the current world climate I think that's such an important message to be getting across. That there is no right way to do therapy, nor a right reason, and there is certainly no shame in it. Hello yes more of this please, thank you.
In this book, Toon will crease your eyes with laughter, then prick them with tears. I adored curling myself up on the couch and devouring this one (in a day!), and who knows…maybe some of her other novels will fall in to my lap now 😉
---
ROUND UP
Read if: You enjoy contemporary romances, or feel like getting sucked in to something mostly light & fun (and funny!), with some heavier themes on the side.
Content Warning(s) *may contain spoilers*: Death of a sibling, child grooming, child abuse
Page Length: 394
Publisher: Penguin Books
---
What uplifting books have you been reading lately?
I'll admit that May has been all about those light n easy reads for me! Reading slump be gone!
M xx
I was gifted a copy of The Minute I Saw You from Penguin Books Australia in exchange for an honest review, as part of their blog tour.
Buy 'The Minute I Saw You' here on Book Depository
Buy 'The Minute I Saw You' here on Booktopia (AU/NZ only)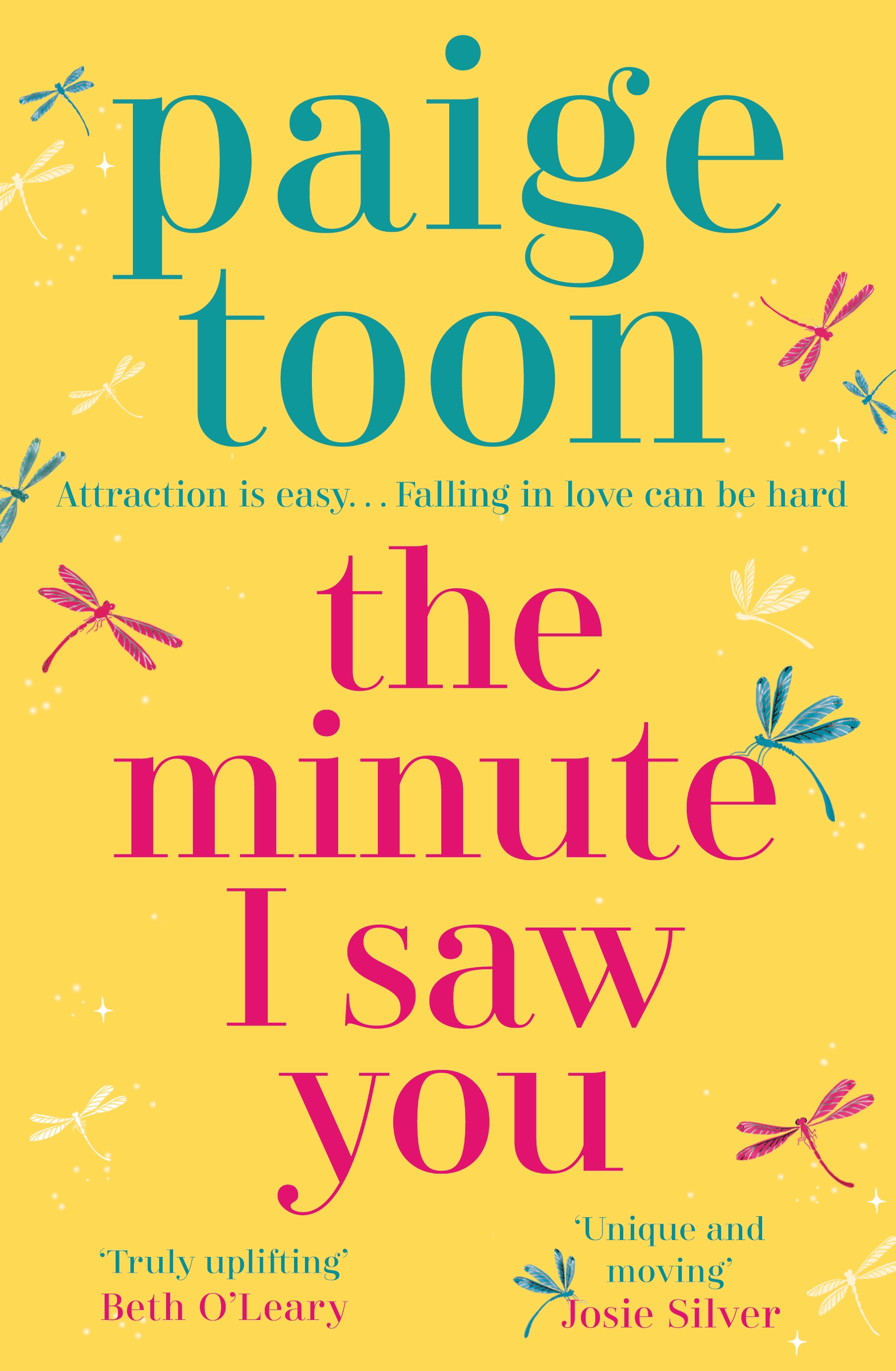 And check out the reviews & thoughts from others on the blog tour!