Hey friends!
Given recent events, I know a lot of people (including myself!) are keen to be more intentional with their reading going forward. So, I thought I'd check in with a few books sitting on my TBR currently by BIPOC folx! There's a variety of genres below so hopefully you can find something you'll want to dive in to.
Dark Emu – Bruce Pascoe
This has been on my shelf for too long (especially given I borrowed it from a friend), so I'm committed to reading it in the next month or two! I've heard wonderful things about it so I'm keen to do some learnin'.
The Hate Race – Maxine Beneba Clarke
This one won a swathe of awards in 2017 when it was published, and sounds like a fantastically written memoir.
Why I'm No Longer Talking To White People About Race – Reni Eddo-Lodge
This one has sat on my unread shelf sine I bought it on my last trip to Ireland, which I'm ashamed to say was in 2018. I've heard fabulous things about Eddo-Lodge's writing on structural racism & feminism, and given she's a journalist I have no doubt this book is also eye-opening!
The Beauty That Remains – Ashley Woodfolk
This was one of the books I received in The Book Forest Crate (one of the best subscription boxes going IMO, but unfortunately now closed down). It looks like a brilliant tale of friendship, grief, and the power of music.
Watch Us Rise – Renee Watson & Ellen Hagan
I was sent an (unsolicited) review copy of this one, and as is the case with many of the unsolicited copies I receive, it has sat on my TBR for a bit too long. However, I was drawn to it as it looks like the authors explore friendship, feminism, and sexism. The last line of the blurb is 'They'll risk everything to be heard and effect change … but at what cost?' so that feels like a pretty good book to read at the moment!
The Mothers – Brit Bennett
The shoutout for this on Brit's own website is all you need to know: "Set within a contemporary black community in Southern California, Brit Bennett's mesmerizing first novel is an emotionally perceptive story about community, love, and ambition. It begins with a secret."
Sounds great, right?
The Underground Railroad – Colson Whitehead
Yes yes yes I know, I KNOW. How have I not read this yet?! It's a mystery, even to me. I have only heard shout-it-from-the-rooftops praise on this one and I can't believe it's stil sitting on my unread shelf. This is why we need to be more intentional with our reading, people!
Terra Nullius – Claire G Coleman
This debut novel has had amazing reviews and received a whole lotta awards too! If you're Aussie and haven't seen this one around…you probably don't spend as much time in bookshops as I do. That might not be a bad thing…
But really, check this one out!
Purple Hibiscus – Chimamanda Ngozi Adiche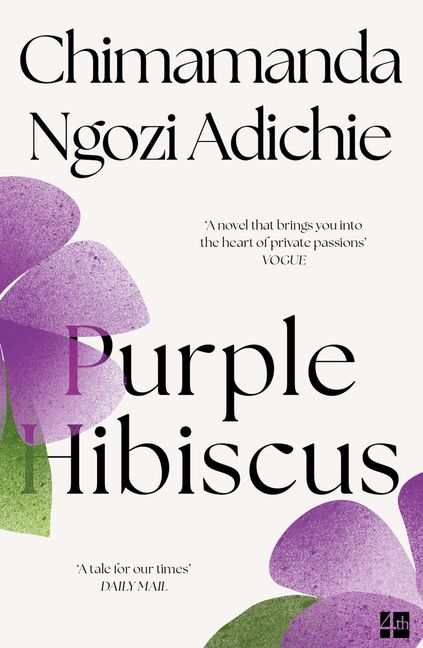 I absolutely adored Americanah by Adichie – the writing was spectacular and I've really wanted to read more f her work since then. I picked up Purple Hibiscus from Shakespeare and Co. on a trip in 2018…yep, I'm really showing how shamefully long books sit unread on my shelves today. I'll see myself out.
Full Disclosure – Camryn Gillett
A story about a HIV-positive teen trying to navigate high school without letting that fact define her. Definitely subejct matter I haven't read much of and I'm keen to have a read of this nove, released late last year!
The Vanishing Half – Brit Bennett
One of the most highly anticipated releases of this year! I am so thankful to have received a review copy of this and am keen to read it soon.
Weaving together multiple strands and generations…from the Deep South to California, from the 1950s to the 1990s, Brit Bennett produces a story that is at once a riveting, emotional family story and a brilliant exploration of the American history of passing.
So, that's what's on my shelf!
I've also borrowed a few fabulous titles from my library (Songs that sound like blood, The Girl with the Louding Voice, and Jack Charles – Born-Again Blakfella) which I've been working my way through, and this month finished Talking to my Country by Stan Grant, which I cannot recommend highly enough!
I'd love to hear what you've been reading lately, what's on your anti-racist reading list, and if you've read any of these ones!
I plan to space these out over the next few months, though I'm sure the list will continue to grow as I'll be intentionally seeking out more own-voice BIPOC reads in all genres. Because while reading history & non-fic are important, so is reading joyful and fictional BIPOC stories to make sure we're reading about the fullness of BIPOC experience!
I also highly recommend checking out @blackfulla_bookclub on Instagram, and this article on other BIPOC bookstagrammers to follow! All great recommendations on these feeds 🙂
Happy reading loves.
M xx
P.S. I currently have a bookmark in my store featuring books by Bla(c)k Australians – all proceeds are donated to the Indigenous Literacy Foundation! Check it out here.